Huaxiang chooses DISAs Monitizer suite for Smart Foundry project
Complete process optimisation with Artificial Intelligence: Huaxiang chooses DISA's Monitizer suite for Smart Foundry project
Shanxi Huaxiang Group Co., Ltd. ("Huaxiang") has become the first Chinese foundry to adopt the full Monitizer® digital suite, supplied and supported by DISA, a Norican technology. Monitizer | DISCOVER will allow Huaxiang to collect and monitor live process data and optimise casting quality using Monitizer | PRESCRIBE's AI-driven analytics – all in real-time.
Huaxiang will also install DISA's Mould Accuracy Controller (MAC) to alert them to any mould string inaccuracies in real time and before pouring. DISA has been a trusted supplier to Huaxiang since 2001 and, with seven out of 11 casting lines already employing DISA equipment, DISA was a natural choice to help Huaxiang fulfill its high digital ambitions.
"Monitizer | PRESCRIBE will really make a difference, giving us a more stable operational process to reduce scrap, improve yield and minimise finishing work like grinding," says Mr Yuan Wang, President at Huaxiang. "With our long history of working with DISA, we trust them to understand what we need, and think that a DISA digital system together with DISA equipment will be a perfect match."
Digital for high performance – and high profits
China's fifth largest private foundry company with 4,000 employees, Huaxiang produces over 250,000 tons of iron castings annually. Originally specialising in compressor castings, the company has grown and diversified into new markets like automotive in recent years.
"When we entered the automotive industry, we wanted to make our process more stable and produce higher quality components," explains Mr Wang. "That means fewer operational issues which will also improve our performance and profitability. Two of our main corporate goals are to build a single central foundry database and to reach a 10 billion Yuan annual income."
To achieve its earnings target, Huaxiang wants to differentiate itself from its competitors through better quality, lower costs and faster product delivery. Results from a Lean manufacturing project it began three years ago helped point the right way forward.
"We found plenty of issues where we need the latest digital technology to improve, be more competitive and hit our future targets," says Mr Wang. "We identified significant waste in our process, not just scrap but unplanned downtime and excess metal consumption too."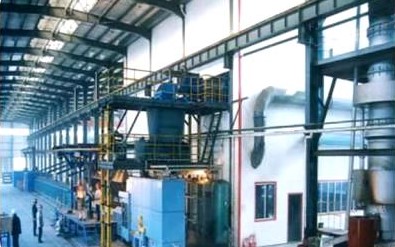 Quality issues? Cut out waste with Monitizer
The company has already invested in a digital system to control melting and pouring along with industrial 5G Wi-Fi that covers its entire site. But more digital control – and data – is needed to manage the complete process.
"Firstly, we need to know where to improve, so we need real-time process data to show us where the main issues are," says Mr Wang. "Secondly, we want to solve problems automatically – just an alarm is not enough – and ideally we don't want to rely on the machine operator to fix it. And once we solve a problem, we don't want it to happen again, it has to be fixed for good."
"So we need an overall system to monitor all sub-processes to reduce waste," continues Mr Wang. "Since the whole foundry process is so complex, it requires a smart system that can spot upcoming errors and adjust process settings to correct them. The right digital management tool will support the company's continued growth, improve overall performance, control costs and boost profitability, as well as giving better sustainability and a safe production environment."
Installing DISA's Monitizer | CIM and Norigate IIoT gateways will be the first step in that journey. It will digitally enable Huaxiang's equipment, collecting, timestamping, and storing all data centrally, and enabling machine-to-machine communication so sub-processes like moulding and pouring can be automated and synchronised.
Monitizer | DISCOVER will build on this foundation, employing cloud processing and data storage to deliver remote monitoring and alerting across multiple lines and sites. It presents live data in easy-to-understand, customised dashboards with KPIs that speed up fault-finding and make site performance comparisons simple.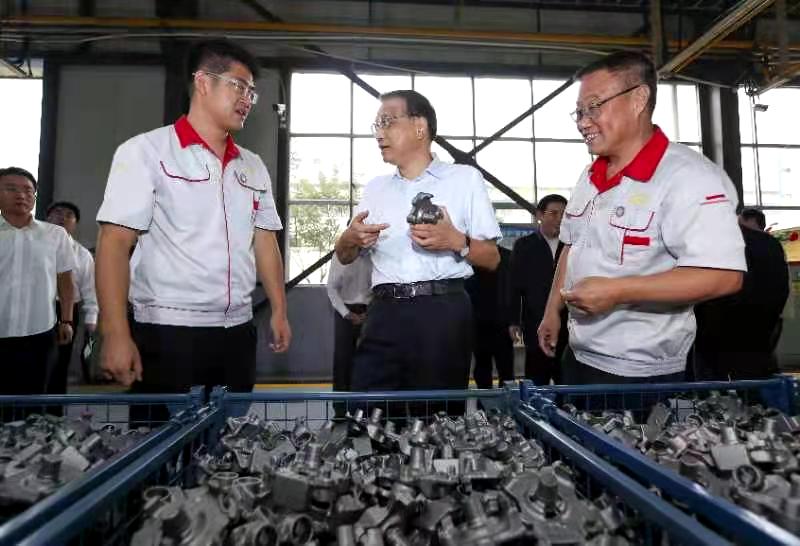 Harnessing AI for automatic process optimisation
Monitizer | PRESCRIBE will really turn Huaxiang's data into value, harnessing cloud computing to analyse live data from an entire casting process using cutting edge, Artificial-Intelligence-driven predictive modelling techniques. That means this Industry 4.0 Expert Execution System (EES) can work out the correct machine settings for every process situation before defects occur.
Supported by the other Monitizer products, Monitizer | PRESCRIBE's dynamic, real-time control will optimise Huaxiang's process to deliver the highest quality castings.
"We expect improvements in QCD (quality, cost and delivery time) and I think Monitizer | PRESCRIBE will give us the competitive advantage we need to win in the market," says Mr Wang. "This is a pilot project and if Monitizer helps us achieve our scrap reduction target, Huaxiang will install the Monitizer suite on all its other moulding lines."
"We're very excited about Huaxiang being the first Chinese foundry to implement the full Monitizer platform," says Ulla Tønnesen, President at DISA. "Our modular approach means companies can start by collecting data and move to more sophisticated applications, gaining value at each step. By choosing the full suite, Huaxiang will be able to build out Industry 4.0 infrastructure very quickly and reap the full benefits of digital in a very short space of time."