The best service network…
If you have a machine problem, you need a rapid response from your service engineer. DISA's customers run the world's largest number of flaskless moulding equipment – which is why we've built the industry's most comprehensive regional service network.
By running our own global service network, we know that the right skills, tools and technology will be ready when customers need them.

Whether it's an emergency call out or routine maintenance, be confident we're close to you when it matters.
The best engineers…
Our engineers know DISA equipment and the casting process inside out. Highly trained and with decades of experience, their close attention will keep your equipment running at peak performance.
If you have a machine problem, their specialist expertise means they fix it quickly – and make sure it stays fixed. That keeps unscheduled downtime to a minimum.
…for total support
If you need instant help with a technical issue, DISA offers a 24 hour service hotline backed by a strong team of machine specialists.
Local presence, specialist knowledge and a 24 hour service hotline: it adds up to the best support on the market. Other optional services include:
Supervision during new equipment installation
Management of machine overhauls
Regular scheduled inspections
Instant remote troubleshooting via secure VPN router
Asistencia técnica las 24 horas: +45 44 94 57 46
Solo para emergencias
Haga una consulta ahora
Rellene el formulario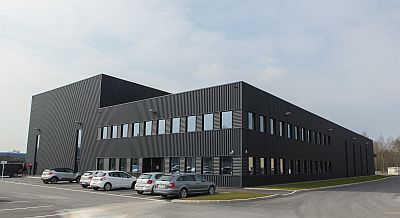 Localice su contacto más cercano
Si prefiere hablar con un representante local directamente, haga clic a continuación para encontrar su número de teléfono o dirección.