Large Vertical Moulding Technology
DISA's vertical moulding technology offers flexible and efficient large casting production with high speed, high volume and high quality.
For foundries that are still producing larger castings, such as engine blocks, pipe fittings, fire hydrants, large pumps and manhole covers, on big flask lines, DISA has the machine to step up productivity, casting quality and make large moulds faster than ever before.
Where horizontal moulding technology takes up space and ties up manpower, is slower and has a higher cost per casting, vertical moulding offers high-quality, higher-speed casting production together with a modern, safe working environment.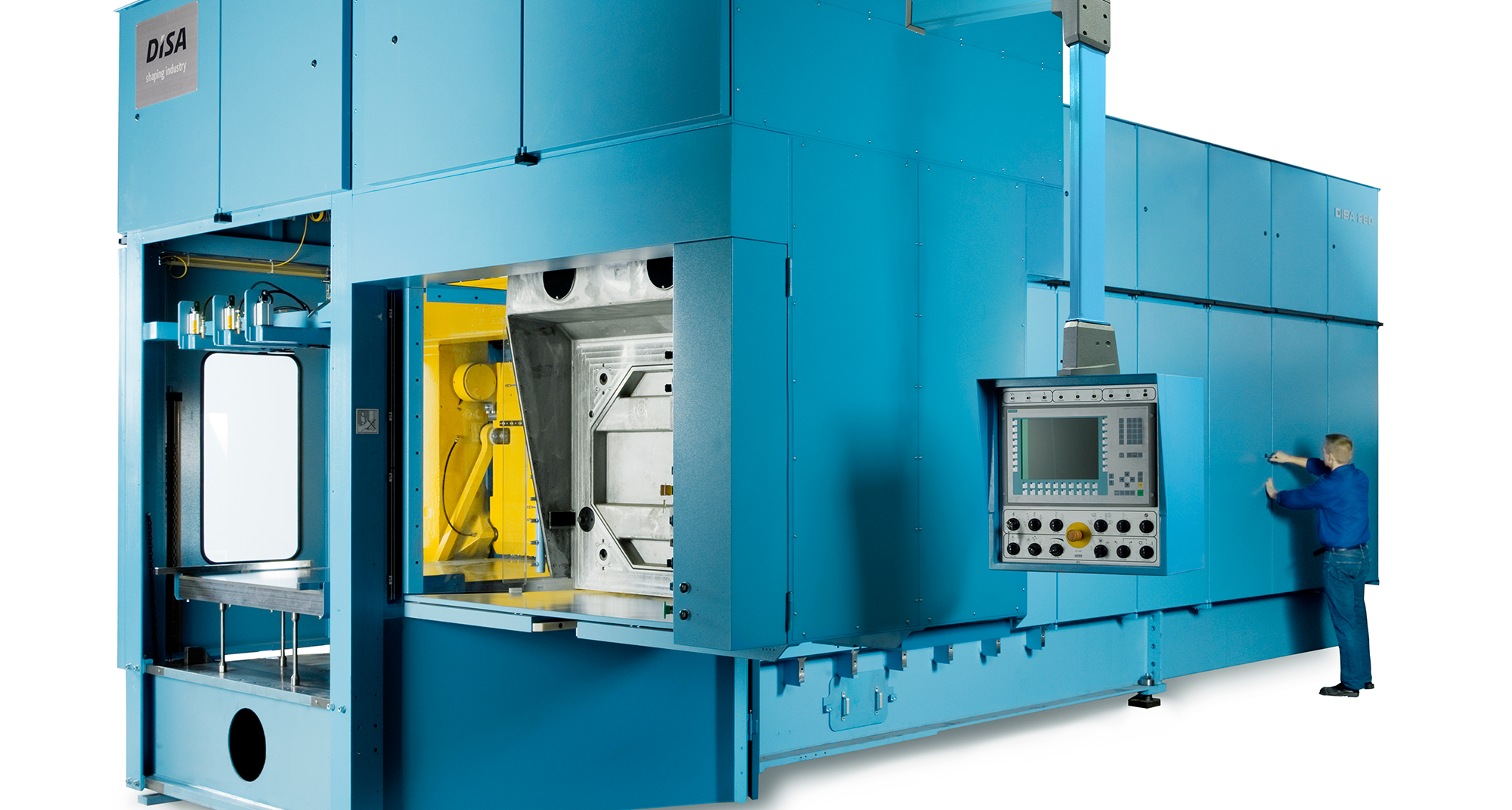 Moulding:
401 - 450 moulds per hour
DISAMATIC 270 and 280
Vertical green sand moulding machines for foundries producing good quality large castings at high speed.
More detail
We replaced our DISAMATIC 2070 with a new DISA 270 moulding machine and gained a 50% capacity increase. The DISA 270 is running at a steady speed of 410 moulds per hour. The high casting quality, low scrap and 20% lower finishing costs contribute significantly to the bottom line.
Jostein Lunde, Former Production Manager, Jøtul Foundry, Norway
24 Hour Technical Support: +45 44 94 57 46
For emergency problems only