The DISAMATIC C3 is a vertical, green sand moulding system capable of producing a wide range of grey iron, ductile iron and other metal castings in various sizes. The basic equipment includes the moulding machine and the automatic mould conveyor system.
The DISAMATIC C3 benefits from the knowledge, expertise and technology gained from DISA's high-performance D-lines, applied to a lower price point, but without compromising on quality. This means maximum performance for minimum investment, and a high ROI over a long service life, even if capacity is not always fully utilised. It's the clever choice for lower-volume foundries with big ambitions.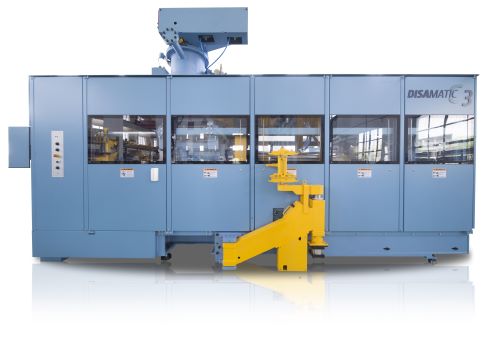 Moulding:
301 - 350 moulds per hour
DISAMATIC C3
The DISAMATIC C3 is offering up to 350 uncored moulds per hour.
More detail
24 Hour Technical Support: +45 44 94 57 46
For emergency problems only