DISAMATIC D Vertical Moulding Technology
High-performance benefits for the modern foundry
At DISA, industry leadership is equivalent to customer partnerships and in-depth market knowledge. We continue to consolidate our global footprint with the broadest industry offer, and we enjoy the trust and loyalty of leading foundries all over the world.
Quality Casting
Reliable operation and consistency ensures dependable production of high quality castings.
The control system and operator panel comply with the latest standards to minimise complexity and accurate precision.
The simplified hydraulic system is enhanced to provide higher reliability and uptime.
The redesigned Automatic Mould Conveyor (AMC) features an integrated control system, enabling superior control of the mould string movement.
Improved protection of thrust bars prevent iron spillage.
Maximise earnings
Achieve the lowest costs per casting and short payback time with high speed and yield, ultra short pattern change times, low maintenance requirements.
World-class service and support
DISA aftermarket offers service and maintenance, operator training and foundry technology service agreements to help optimise your productivity and performance.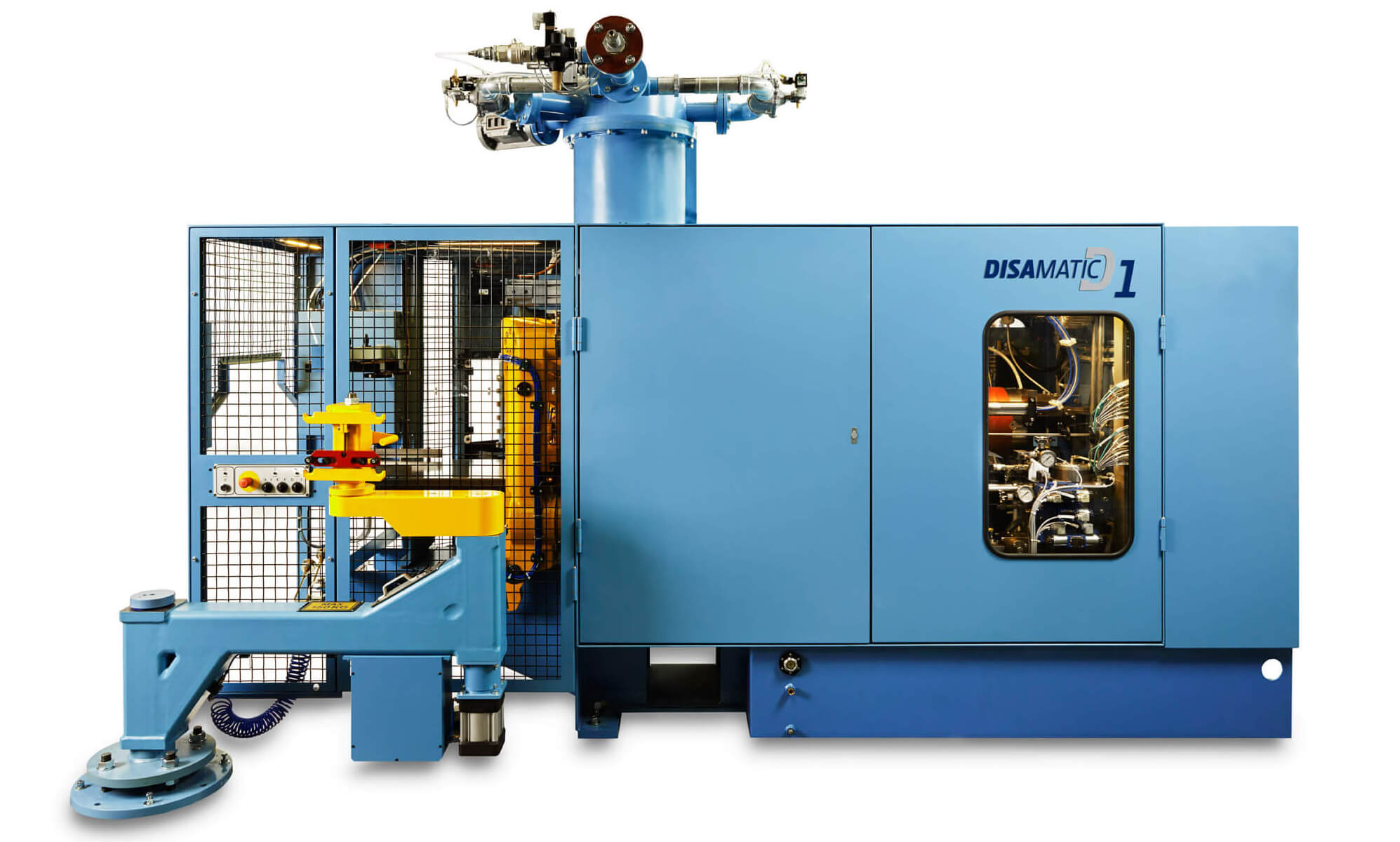 Moulding:
301 - 350 moulds per hour
DISAMATIC D1
A powerful compact vertical moulding machine for smaller foundries or foundries producing smaller mass-produced ferrous, aluminum or copper castings castings at high-speed.
More detail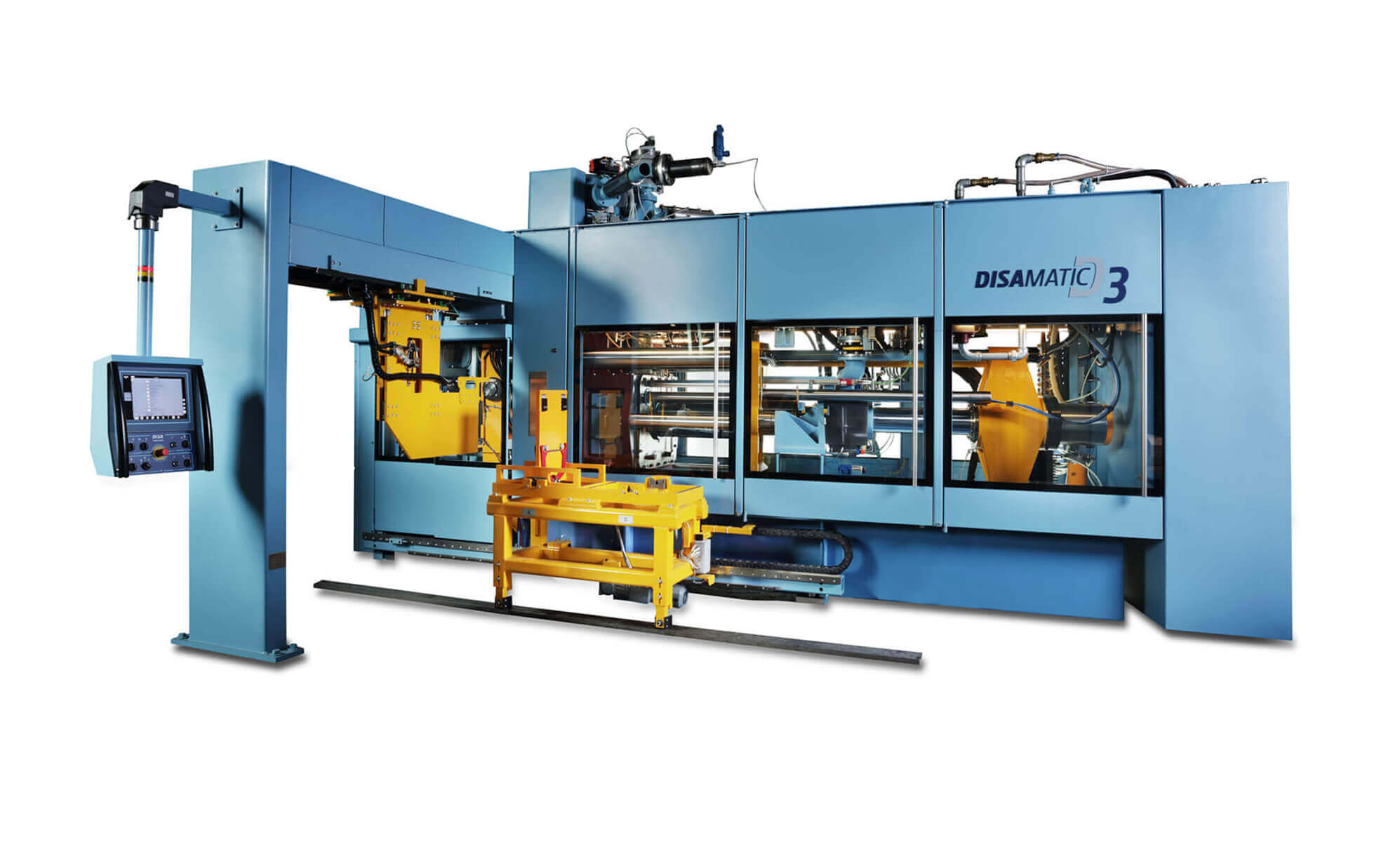 Moulding:
500 + moulds per hour
DISAMATIC D3 Vertical Moulding Machine
Green sand vertical moulding machine for foundries requiring high speed and high yields.
More detail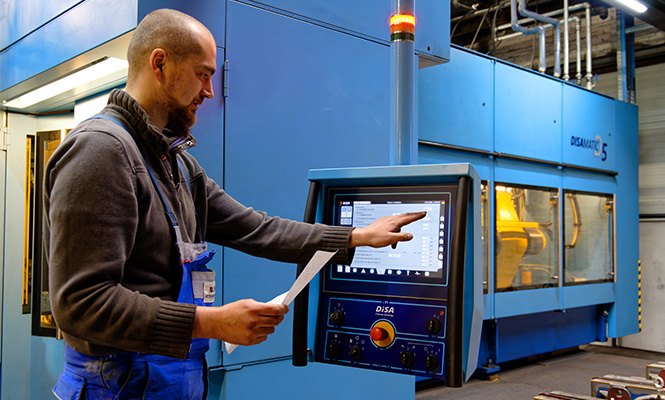 Moulding:
401 - 450 moulds per hour
DISAMATIC D5
A high speed, high capacity green sand vertical moulding machine for precision production of large castings
More detail
24 Hour Technical Support: +45 44 94 57 46
For emergency problems only